NEW 2012 Spy Smoke Alarm Camera Video Mini DVR Hidden Covert Up To 32GB
Spy Camera
NEW 2012 Spy Smoke Alarm Camera Video Mini DVR Hidden Covert Up To 32GB
Références : # ECMN603

Catégories: Spy Camera
Condition:Nouveau
Prix Spécial: €49.23
Prix Original: €60.48

Besoin d'un conseilContactez-Nous



livraison rapide, remboursement pendant 30 jours et la garantie de 1 ans! Expédition sous 24 heures!
NEW 2012 Spy Smoke Alarm Camera Video Mini DVR Hidden Covert Up To 32GB
NEW 2012 Spy Smoke Alarm Camera Video Mini DVR Hidden Covert Up To 32GB
Quick Description
With a quality finish it is a sturdy and well built 'Fire Alarm' DVR. The video recorder and camera that really put its owner into the world of a spy!
**This is not a real smoke alarm**
Description
It supports upto 32GB Micro SD memory cards, more than enough space to take hours of video surveillance in computer ready AVI format, capture high quality photographs and record clear video/audio.
It is perfect for monitoring your house when you are out and about. If anyone breaks in you have your eveidence and piece of mind.
It is simple to use, and comes with a USB cable for uploading your files onto your PC.
Features
SKU:LHX0096
Recording Time: Approx up to and over 5 hours
Small camera design
Micro SD memory card slot, support up to 32GB (not included)
High quality color video recording with audio
Video Format: 1280x720 at 30FPS
Photo Format: 1600x1200
Playback video on your PC. No conversion needed
Built in rechargable Lithium Ion battery
Video/Photo & SD Reader compatible with WinXP, Vista, Win7 (32bit & 64bit)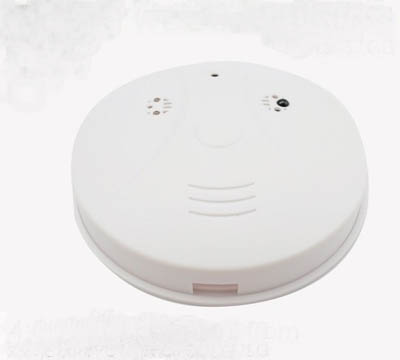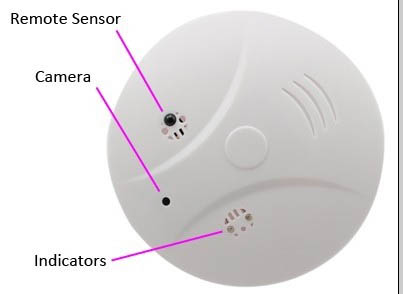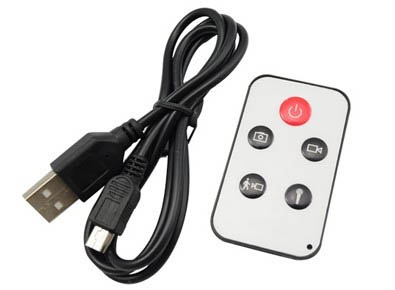 Fondée en 2005, Nous sommes une entreprise spécialisée à toute sorte de ordinateur portable batteries ,adaptateurs et pc chargeurs. Que vous soyez commerçant, détaillant, à la recherche de produits peu coûteux de meilleure qualité, ou un consommateur particulier à la recherche de bonnes affaires et de nouveautés, magasin-batterie.fr vous offre un service accueillant et des prix compétitifs. Les achats sur magasin-batterie.fr sont simples, rapides et à des prix abordables.